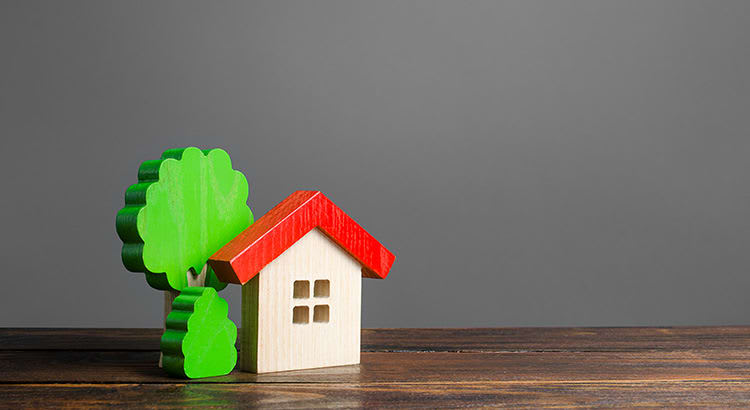 In the current economic landscape, where costs are escalating across various sectors such as groceries and fuel, there's been speculation about the potential inability of many individuals to afford their mortgage obligations. This has led to apprehensions of an impending surge in foreclosures. Although it's accurate that there has been a modest increase in foreclosure filings compared to the previous year, industry experts are united in asserting that a massive wave of foreclosures is not on the horizon.
Drawing insights from Bill McBride, an authority on the housing market renowned for his accurate predictions of the 2008 foreclosure crisis, we gain a distinct perspective on the current market dynamics:
"There will not be a foreclosure crisis this time."
Now, let's delve into the reasons why a substantial influx of foreclosures is improbable.
A Limited Number of Homeowners Struggling with Mortgage Payments
During the last housing crash, a significant factor contributing to the foreclosure surge was the relaxed lending standards that facilitated mortgage approvals for individuals, even when their capacity to repay was uncertain. Lenders were less stringent in evaluating applicant credit scores, income levels, employment status, and debt-to-income ratios.
In contrast, today's lending standards have become more stringent, resulting in a higher proportion of qualified buyers who possess the means to meet their mortgage obligations. Data provided by Freddie Mac and Fannie Mae indicate a declining trend in the number of homeowners severely behind on mortgage payments (as illustrated in the graph below):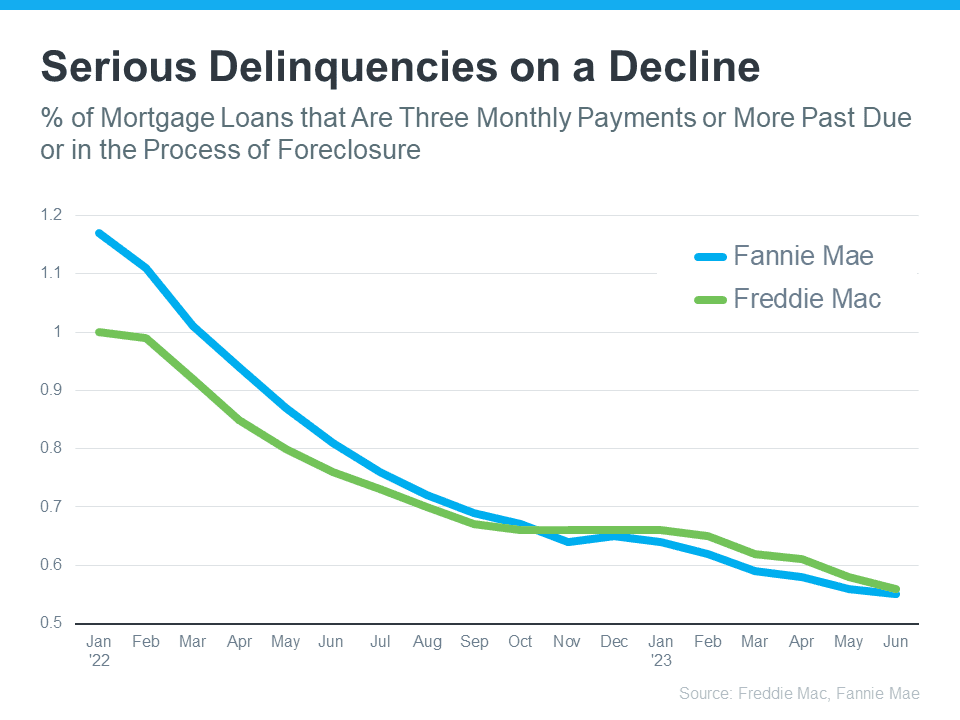 Molly Boese, Principal Economist at CoreLogic, sheds light on the minimal number of homeowners grappling with mortgage challenges:
"May's overall mortgage delinquency rate matched the all-time low, and serious delinquencies followed suit. Furthermore, the rate of mortgages that were six months or more past due, a measure that ballooned in 2021, has receded to a level last observed in March 2020."
Before the possibility of a notable surge in foreclosures arises, there would need to be an increase in the number of individuals unable to fulfill their mortgage commitments. Given the current trend of numerous buyers successfully making their payments, the prospect of a foreclosure wave remains remote.
Bottom Line
For those concerned about a potential inundation of foreclosures, it's important to recognize that present-day data does not support such an outcome. In fact, a significant number of qualified buyers are diligently fulfilling their mortgage obligations, contributing to the overall stability of the housing market.