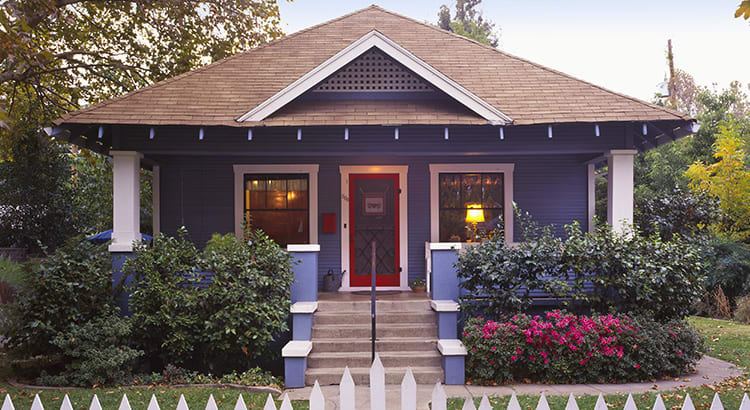 Are you currently in the market for a new home, but finding your options limited due to rising mortgage rates and soaring property prices? There's a silver lining on the horizon. According to Ali Wolf, Chief Economist at Zonda, a wave of smaller, more affordable homes is set to hit the market in the near future:
"Buyers should expect that over the next 12 to 24 months there will be a notable increase in the number of entry-level homes available."
In fact, smaller homes have already begun to make their mark. When the pandemic struck, the concept of home took on a new significance. It became more than just a living space; it transformed into a workspace, a school, a gym, and more. Those fortunate enough to have spacious homes were keen to hold onto them, while others found themselves trying to sell their smaller residences in order to upgrade. As a result, homes listed during the pandemic tended to be smaller than those listed before the outbreak, a trend that continues to this day (as illustrated in the chart below):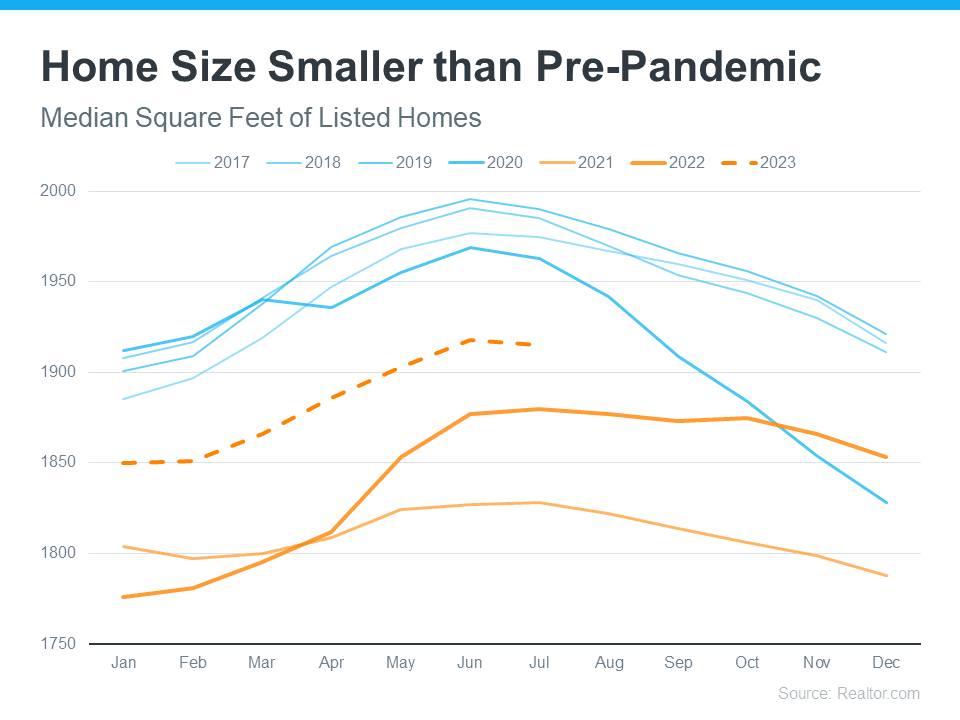 This chart also illustrates the seasonal fluctuation in home sizes on the market. Larger homes tend to become available during the summer months when families with school-age children consider moving.
Considering this seasonal pattern, along with the approach of autumn, we can expect smaller, more affordable homes to become available throughout the remainder of the year.
This is particularly welcome news, as Robert Dietz, Chief Economist at the National Association of Home Builders (NAHB), points out that the demand for smaller homes has risen recently:
". . . as interest rates increased in 2022, and housing affordability worsened, the demand for home size has trended lower."
What Does This Mean for You?
The combination of the seasonal trend of smaller homes entering the market in the latter part of the year and builders introducing more compact, affordable new homes right now is excellent news, especially if homeownership has been elusive due to affordability concerns. Mikaela Arroyo, Director of the New Home Trends Institute at John Burns Real Estate Consulting, comments on the potential increase in the availability of smaller homes:
"It's not solving the affordability crisis, but it is creating opportunities for people to be able to afford an entry-level home in an area."
Bottom Line
If the idea of owning a smaller, more budget-friendly home appeals to you, the good news is that such options are on the horizon. To stay informed about the opportunities in our area, let's get in touch.