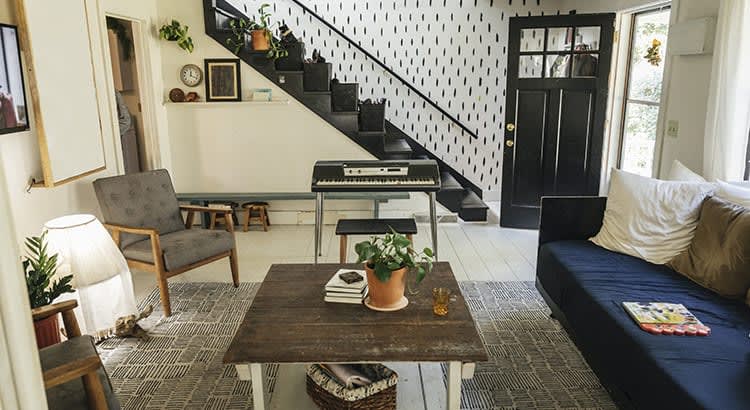 In 2008, memories of the housing crash may prompt recollections of the prevalence of adjustable-rate mortgages (ARMs). After years of being virtually dormant, ARMs are once again gaining traction among homebuyers. Let's delve into the reasons behind this resurgence and why there's no need for alarm.
The Recent Surge in ARMs' Appeal
The following chart employs data from the Mortgage Bankers Association (MBA) to illustrate the uptick in the proportion of adjustable-rate mortgages over recent years: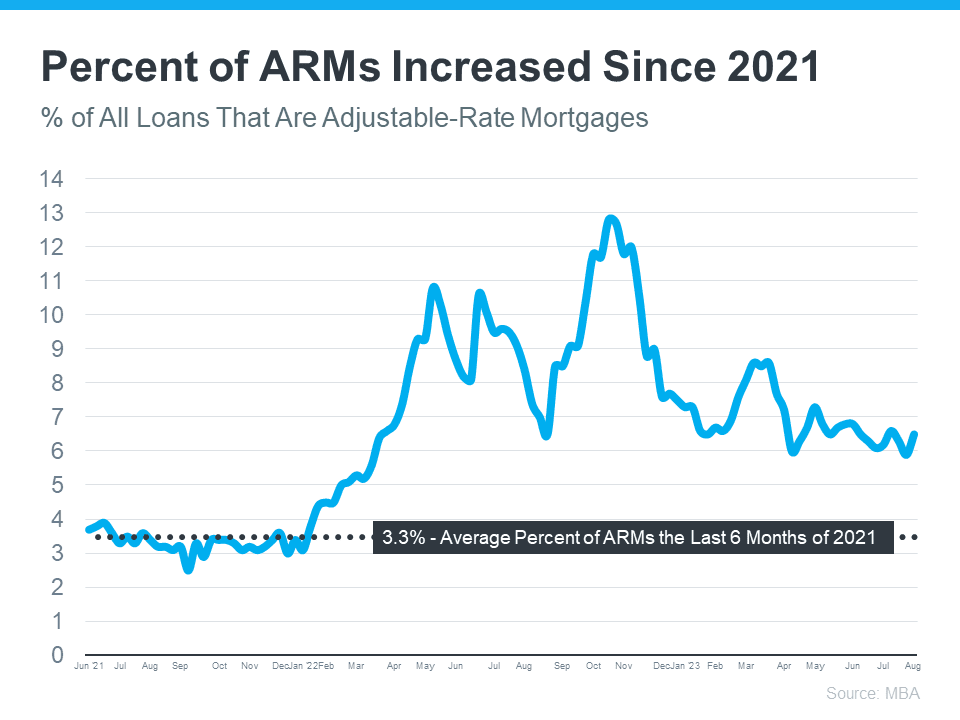 As the chart portrays, a notable increase in the utilization of adjustable-rate mortgages was observed last year, with the figure rising from around 3% of total mortgages in 2021. The rationale behind this rise is straightforward: as mortgage rates escalated significantly last year, some homeowners turned to ARMs due to the higher costs associated with traditional borrowing, making ARMs an appealing option with lower rates.
Contemporary ARMs vs. 2008's Versions
To provide context, it's essential to distinguish between today's ARMs and those that were prevalent before 2008. A contributing factor to the housing crash was lax lending standards. During that era, borrowers obtaining ARMs weren't required by banks and lenders to furnish proof of income, assets, or employment. Essentially, individuals were securing loans for which they weren't truly eligible. This precarious practice led many homeowners into financial distress, as they were unable to repay loans they never should have been granted in the first place.
In the present scenario, lending standards have evolved. Financial institutions and lenders have learned from past mistakes, and now rigorously verify income, assets, employment, and more. This implies that modern-day buyers must genuinely qualify for their loans and demonstrate the ability to repay them.
Archana Pradhan, an Economist at CoreLogic, elucidates the contrast between then and now:
"Around 60% of Adjustable-Rate Mortgages (ARM) that were originated in 2007 were low- or no-documentation loans . . . Similarly, in 2005, 29% of ARM borrowers had credit scores below 640 . . . Currently, almost all conventional loans, including both ARMs and Fixed-Rate Mortgages, require full documentation, are amortized, and are made to borrowers with credit scores above 640."
To put it plainly, Laurie Goodman from the Urban Institute reinforces this notion:
"Today's Adjustable-Rate Mortgages are no riskier than other mortgage products and their lower monthly payments could increase access to homeownership for more potential buyers."
Bottom Line
If concerns linger that today's adjustable-rate mortgages mirror those that triggered the housing crash, take solace in the fact that circumstances are distinct this time around.
Furthermore, for first-time homebuyers seeking insights into lending choices that can surmount current affordability challenges, don't hesitate to connect with a reliable lender.