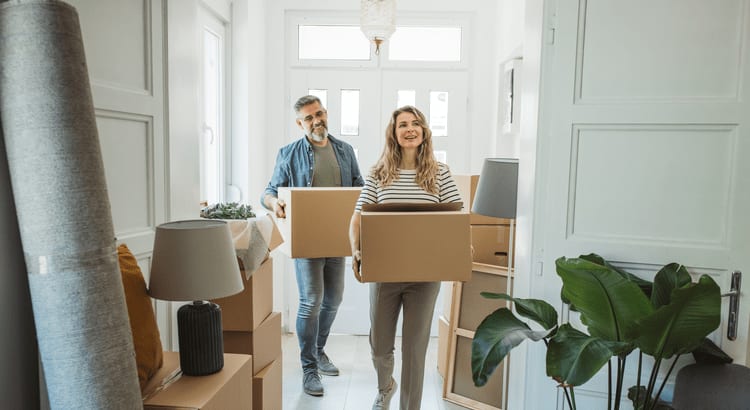 If you're considering purchasing a home in the near future, you might be concerned about increasing mortgage rates, soaring home prices, and ongoing affordability issues. These market dynamics can indeed be significant, but there's more to the equation. It's essential to also contemplate the enduring benefits of homeownership.
Consider this: when you interact with individuals who bought homes 5, 10, or even 30 years ago, you'll struggle to find someone who regrets their decision. Why is that? The rationale lies in how property values appreciate over time and, consequently, how your wealth grows in tandem. This may explain why, according to a recent Fannie Mae survey, 76% of respondents view buying a home as a secure investment.
Let's delve into how the appreciation in home value alone can accumulate significantly over the years.
Long-Term Growth in Home Prices
The following map, which utilizes data from the Federal Housing Finance Agency (FHFA), illustrates the remarkable price increases over the past five years. Given regional variations in home prices, the map is divided by geographical regions to convey broader market trends: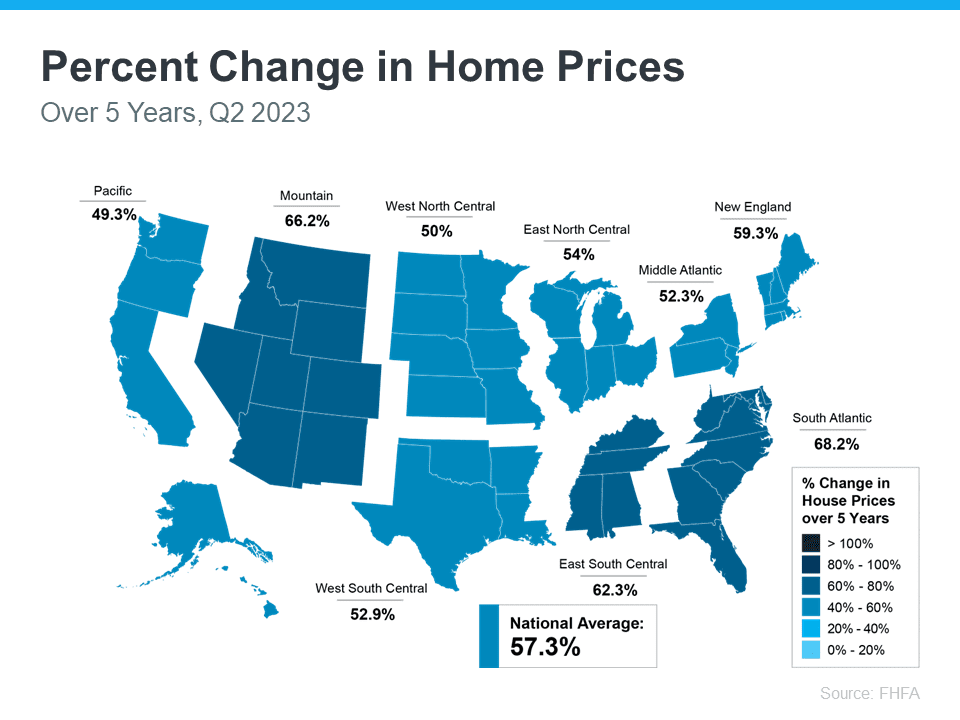 When examining the percentage change in home prices, you'll notice that, on average, nationwide home prices increased by slightly over 57% over a five-year period.
While certain regions may be slightly above or below this average, the overall picture is one of significant price appreciation within a relatively short span. If you extend the time horizon further, the advantages of homeownership and the substantial gains made by homeowners become even more evident (as indicated in the next map):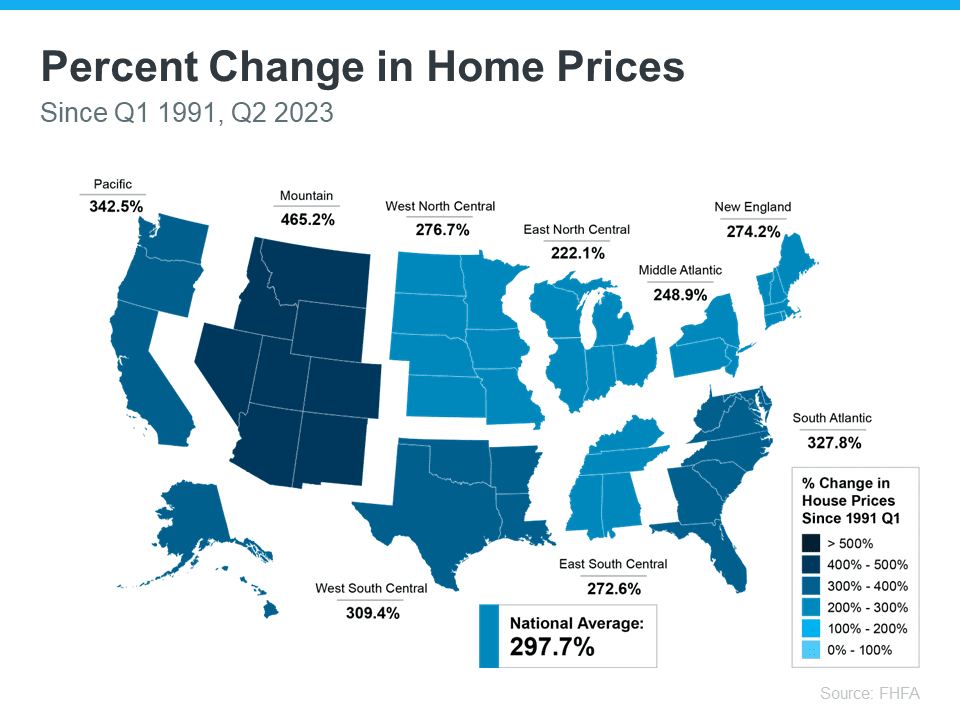 The second map demonstrates that, on a national scale, home prices appreciated by an average of over 297% over approximately 30 years.
This nationwide average underscores that individuals who purchased homes three decades ago, on average, witnessed their property's value nearly triple over that period. This factor contributes significantly to the contentment of many homeowners who made their purchases years ago.
Despite occasional speculation about a housing market crash, it hasn't materialized. In fact, experts anticipate that home prices will continue to ascend for the foreseeable future.
Bottom Line
If you're pondering the wisdom of buying a home in today's market, it's crucial to concentrate on the long-term advantages associated with homeownership. When you're prepared to embark on your journey to homeownership, feel free to reach out, and let's have a conversation.