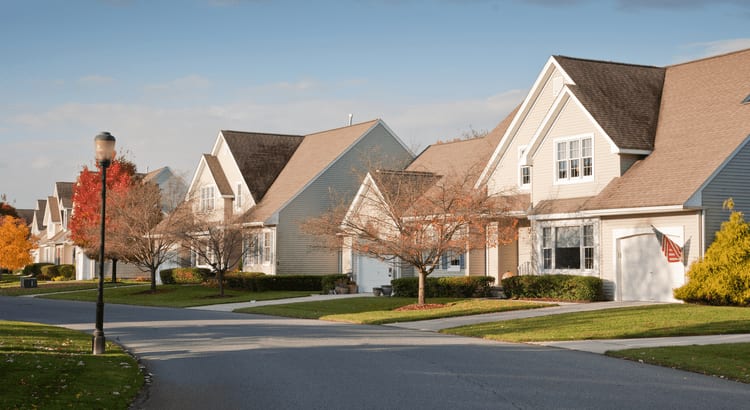 Today's real estate market is significantly influenced by the availability of homes for sale. If you're contemplating listing your property, this is a prime advantage you currently possess. With housing inventory at such low levels, your house will undoubtedly shine, especially when priced appropriately.
However, there are early indications that an influx of new listings is on the horizon. Recent data reveals an upward trend in new listings, reflecting homeowners putting their homes up for sale. Let's delve into why this development is noteworthy and what it could signify for you.
An Increase in the Number of Homes Hitting the Market
Traditionally, the busiest time in the housing market occurs during the spring buying season. During this period, there's a predictable surge in newly listed homes in the first half of the year as sellers prepare for the most active months for buyers. As the school year begins and the holiday season approaches, the market typically cools down, as expected.
What's intriguing, however, is the latest data from Realtor.com, which shows an unusual increase in the number of sellers listing their homes later in the year than usual. Such a peak this late in the year isn't the norm. The graph below illustrates both the usual seasonal trend and the atypical August surge: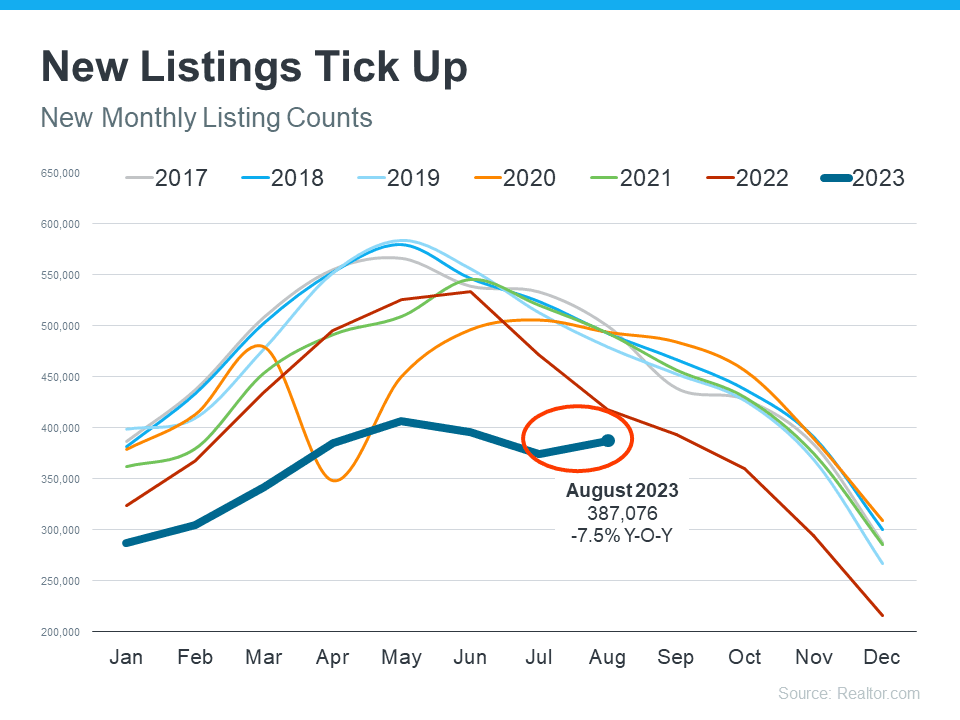 as explained by Realtor.com:
"While inventory continues to be in short supply, August witnessed an unusual uptick in newly listed homes compared to July, hopefully signaling a return in seller activity heading toward the fall season . . ."
While this data covers just one month, its peculiarity merits attention. While it's too early to conclusively predict if this trend will persist, staying ahead of it is advisable.
What This Implies for You
If you've been postponing the sale of your house, the current timing might be optimal. If this trend persists, waiting could lead to increased competition. If your neighbor also decides to sell, you might end up vying for buyers' attention. Selling now positions you ahead of the competition.
Despite the surge in new listings, the market still falls significantly short of typical supply levels. The graph below provides perspective on the existing opportunity: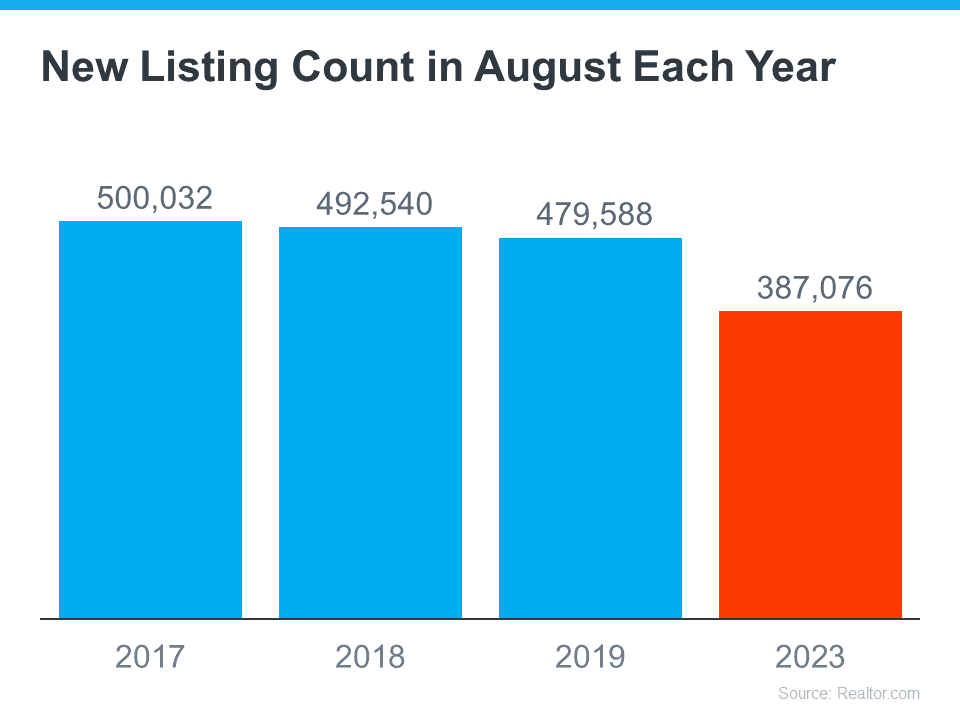 Bottom Line
Despite the limited inventory, it's advisable not to delay, as increased competition could emerge in your neighborhood. Presently, there's an exceptional opportunity to sell your property. Feel free to reach out to discuss the advantages of listing your house today, before more homes flood the market.