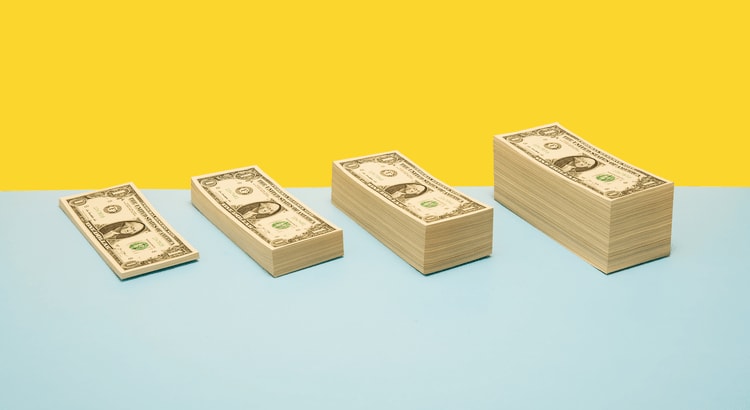 Towards the conclusion of the previous year, numerous reports circulated, predicting a substantial decline in home prices for 2023. These forecasts ignited widespread concern and raised questions about the possibility of a housing market crash akin to the 2008 recession. However, it turns out that these headlines missed the mark.
Despite a slight correction in home prices following the meteoric rise during the 'unicorn' years, the national housing market did not experience a catastrophic collapse. In fact, home prices exhibited far more resilience than initially anticipated.
Let's delve into some expert predictions made late last year and compare them to their most recent projections, revealing that even the experts acknowledge their earlier pessimism.
Expert Forecasts for Home Prices: Then vs. Now
This visual representation showcases the 2023 home price forecasts from seven reputable organizations. It presents their original 2023 predictions, released in late 2022, regarding the expected direction of home prices by the end of the current year, along with their most recent revised forecasts (as depicted in the chart below):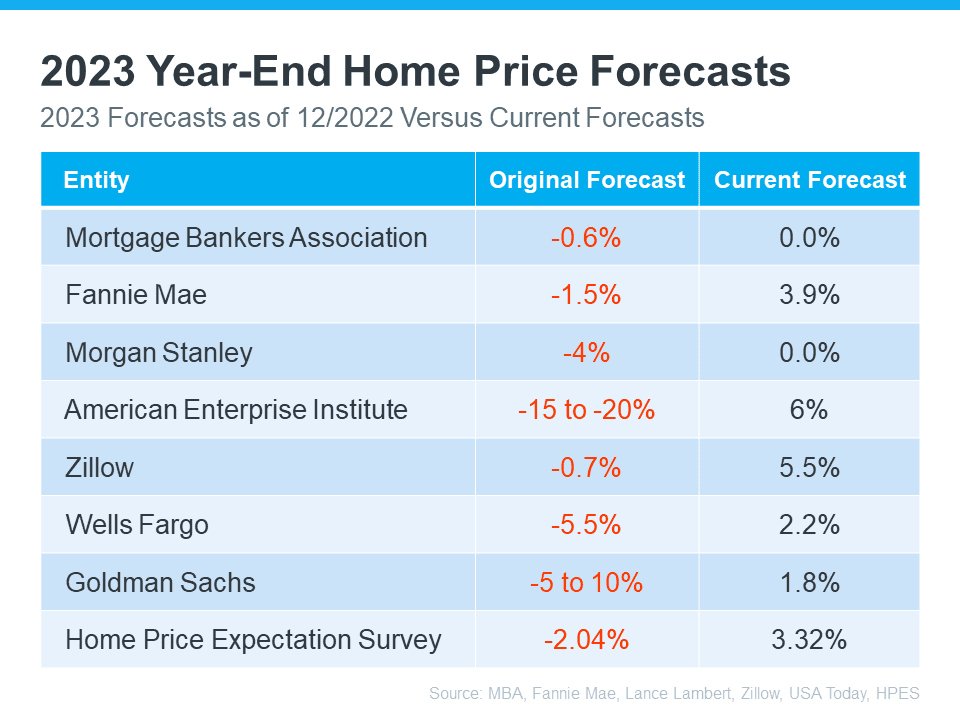 As indicated by the red bars in the middle column, all initial forecasts foresaw a decline in home prices. However, a glance at the right column reveals that these experts have since adjusted their year-end projections to indicate either stable prices or positive growth. This marks a significant departure from their initial pessimistic outlook.
Several factors contribute to the resilience of home prices against a downturn. As articulated by Odeta Kushi, Deputy Chief Economist at First American:
"One thing is for sure, having long-term, fixed-rate debt in the U.S. protects homeowners from payment shock, acts as an inflation hedge - your primary household expense doesn't change when inflation rises - and is a reason why home prices in the U.S. are downside sticky."
Anticipating Future Developments to Stay Informed
Expect misleading media coverage regarding home prices in the months ahead, primarily due to the seasonality of home price appreciation. The media is likely to misinterpret this pattern. Here's what you should be aware of to stay ahead of the next wave of negative headlines.
As the activity in the housing market naturally slows towards the end of the year (as is customary), home price growth will also decelerate. However, this should not be confused with a decline in prices; rather, it indicates that prices are not rising as swiftly as during the peak homebuying season.
In essence, a reduction in the rate of price appreciation should not be equated with a drop in home prices.
Bottom Line
Headlines can wield influence, even when they do not align with reality. Despite media claims that home prices would significantly decline at the close of the previous year, such an outcome did not materialize. Let's connect, so you can rely on a trustworthy resource to help you distinguish facts from fiction through dependable data.