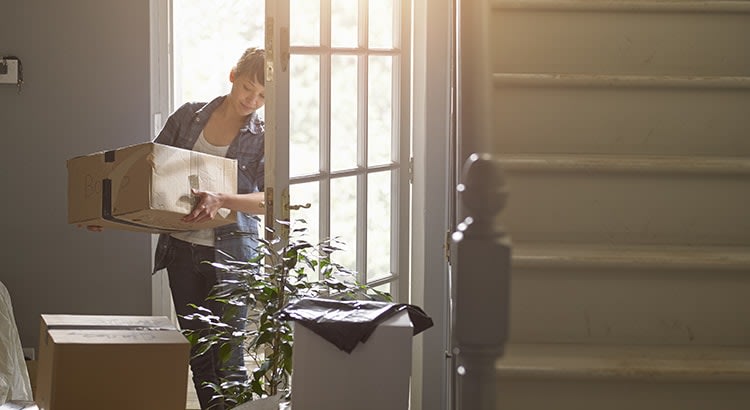 Plenty of individuals are actively engaged in the process of relocating in the present times. If you are contemplating a move, you might be assessing the prevailing challenges related to housing market availability and cost-effectiveness, and exploring strategies to counterbalance these factors. A freshly released Gravy Analytics report offers valuable insights into the geographical preferences of individuals searching for residences and the focal points they currently hold in high regard. This information holds the potential to guide your own moving plans.
1. Relocating to Affordable Urban Centers
A significant driver steering the choices of prospective buyers is the factor of affordability, and this comes as no surprise. People are migrating to regions offering more economical housing alternatives. Consequently, smaller urban centers are experiencing notable growth. Hannah Jones, an Economics Data Analyst at Realtor.com, succinctly captures the rationale:
"Affordability is still very much front and center . . . a lot of what's available is outside of the price range of many buyers. . . . so they look elsewhere for a little more bang for the buck."
The key takeaway here is that if you are encountering challenges finding a home that aligns with your financial plan, exploring more budget-friendly locations nearby could be a prudent approach.
2. Residency in Vacation-Like Environments
For those considering broadening their search horizons, it may be possible to contemplate settling in locations reminiscent of preferred vacation destinations. Current data reveals that many homeowners are presently prioritizing such relocations. As emphasized by the Gravy Analytics report:
"Whether it's the opportunity to enjoy more weekend hikes in the mountains or to wake up to a lakeside sunrise, people are moving to areas that were once thought of as vacation spots."
Even with the prevailing home prices and mortgage rates, this kind of move could be within reach. If you are already a homeowner, the equity realized from selling your current property could serve as a catalyst for this transition and provide the necessary down payment for your dream residence.
3. Leveraging Flexibility for Remote Work
The continued prevalence of remote work significantly influences migration trends. A recent McKinsey Global Institute report sheds light on this phenomenon:
"Many of these moves happened because employees untethered from their daily commutes began to care less about how far they lived from the office."
For individuals engaged in remote or hybrid work, the constraint of residing in the same city, or sometimes even the same state, as their workplace is no longer as stringent. This newfound freedom opens avenues for other considerations, such as being closer to loved ones, when making a home purchase.
In fact, the same McKinsey report highlights that 55% of those who relocated during the pandemic chose to reside farther from their workplaces. Given the ongoing popularity of remote work, potential homebuyers are likely to continue capitalizing on this flexibility.
Bottom Line
A considerable number of people remain in the process of moving today. Should you require assistance in navigating the existing challenges pertaining to housing supply and affordability, along with expert guidance to help you discover your ideal dwelling, let's establish a connection.