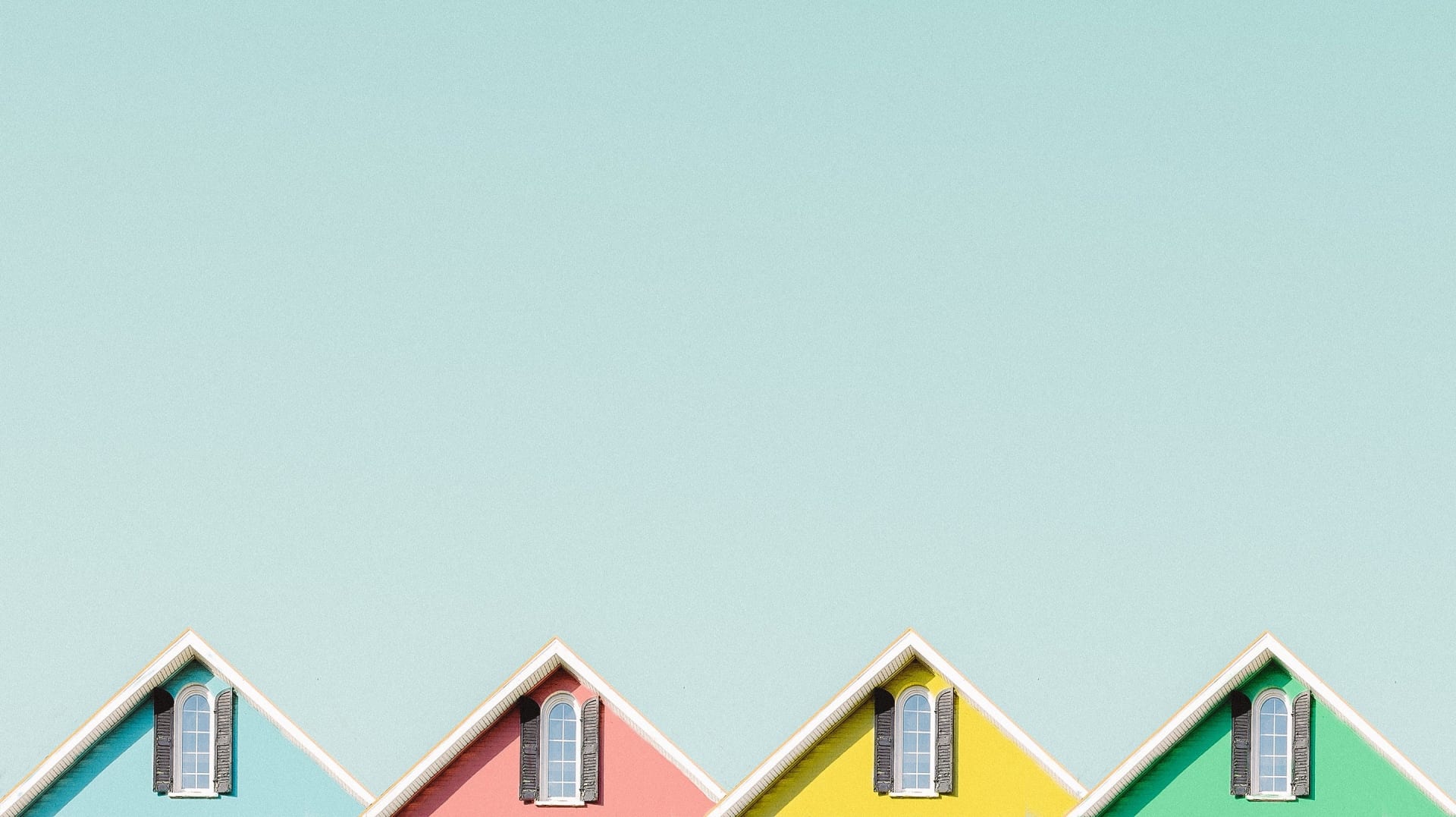 The latest Existing Home Sales (EHS) report by the National Association of Realtors (NAR) is scheduled for tomorrow. This monthly publication offers insights into pre-owned homes' sales volumes and price patterns. In the upcoming release, it's likely to indicate a dip in home prices. This might be puzzling, especially if you've been keeping up and reading blogs that suggest home prices hit rock bottom and have since rebounded.
So, why would this report state that home prices are declining when numerous other price reports assert they're on the rise? The explanation lies in the distinct methodologies employed by each source. NAR's focus is on the median home sales price, while alternative sources rely on repeat sales prices. Here's how these methodologies differ.
The Center for Real Estate Studies at Wichita State University elaborates on median sales prices:
"The median sale price measures the 'middle' price of homes that sold, meaning that half of the homes sold for a higher price and half sold for less . . . For example, if more lower-priced homes have sold recently, the median sale price would decline (because the "middle" home is now a lower-priced home), even if the value of each individual home is rising."
Investopedia defines the repeat sales approach as follows:
"Repeat-sales methods calculate changes in home prices based on sales of the same property, thereby avoiding the problem of trying to account for price differences in homes with varying characteristics."
Challenges with Today's Median Home Sales Price
As highlighted by the aforementioned quotes, these approaches yield divergent narratives. This is why median home sales price data (like EHS) might indicate a drop in prices, even though the bulk of repeat sales reports reveal a resurgence in prices.
Bill McBride, the Author of the Calculated Risk blog, encapsulates this distinction:
"Median prices are distorted by the mix and repeat sales indexes like Case-Shiller and FHFA are probably better for measuring prices."
To drive home this point, here's a straightforward illustration of median value (refer to the visual below). Imagine you have three coins in your pocket and you arrange them in ascending order of value. If you possess one nickel and two dimes, the median value (the middle one) is 10 cents. If you own two nickels and one dime, the median value becomes five cents.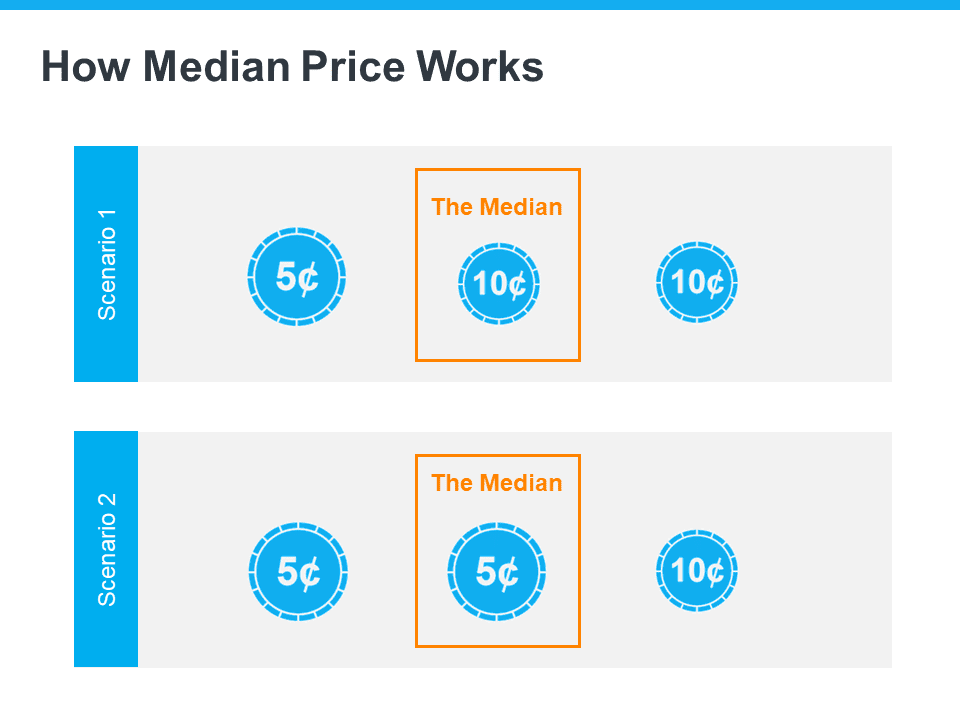 In both scenarios, nickel is still worth five cents, and a dime is still worth 10 cents. The worth of each coin remains unchanged.
This is why relying on the median home sales price to gauge shifts in home values could be perplexing right now. Most buyers view home prices as an initial point of reference to ascertain affordability. Yet, most individuals purchase homes based on the monthly mortgage payment they can manage, not solely the house price. When mortgage rates climb, you might need to opt for a more budget-friendly home to maintain an affordable monthly housing expense.
Consequently, a larger number of 'lower-priced' houses are currently selling, contributing to the decline in the median home sales price. However, this doesn't imply any individual home has lost value.
As you come across media stories suggesting falling prices later this week, recall the coin analogy. The fluctuation in the median home sales price doesn't translate to falling home prices. It signifies that the mix of homes being sold is influenced by affordability and prevailing mortgage rates.
Bottom Line
For a more comprehensive grasp of home price trends and reports, let's connect.