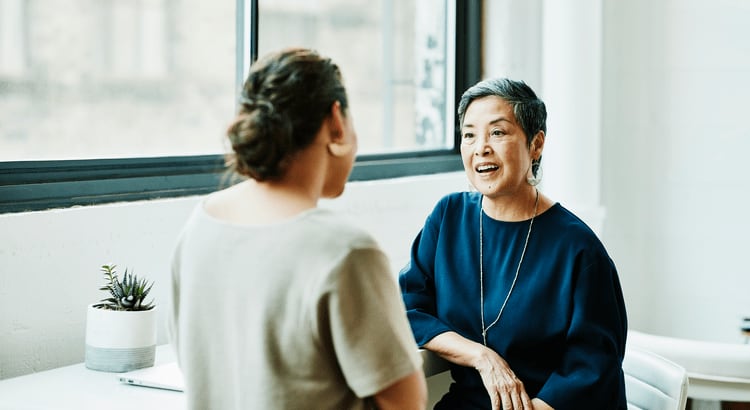 Are you contemplating the sale of your home? Perhaps the current mortgage rates have given you pause, making you question whether it's the right moment. Some homeowners are hesitant to sell, fearing they'll be burdened with higher mortgage rates on their next property. If this concern resonates with you, rest assured that while rates are elevated presently, so is your home equity. Here's what you should be aware of.
Bankrate offers a concise definition of equity and how it accumulates:
"Home equity is the portion of your home that you've paid off and own outright. It's the difference between what the home is worth and how much is still owed on your mortgage. As your home's value increases over the long term and you pay down the principal on the mortgage, your equity stake grows."
In simpler terms, equity reflects your home's current value minus your outstanding mortgage balance.
What's the Current Status of Homeowners' Equity?
Surprisingly, your equity has been growing at a faster rate than you might anticipate. To provide some perspective on the average homeowner's equity position, CoreLogic reports:
". . . the average U.S. homeowner now has about $290,000 in equity."
This surge is attributed to the substantial increase in home prices over the past few years, accelerating the accumulation of your equity. While the market has begun to stabilize, the demand for homes still outpaces the supply, driving up prices once more.
According to the Federal Housing Finance Agency (FHFA), the Census, and ATTOM, a property data provider, nearly two-thirds (68.7%) of homeowners have either paid off their mortgages in full or accumulated at least 50% equity (see the chart below):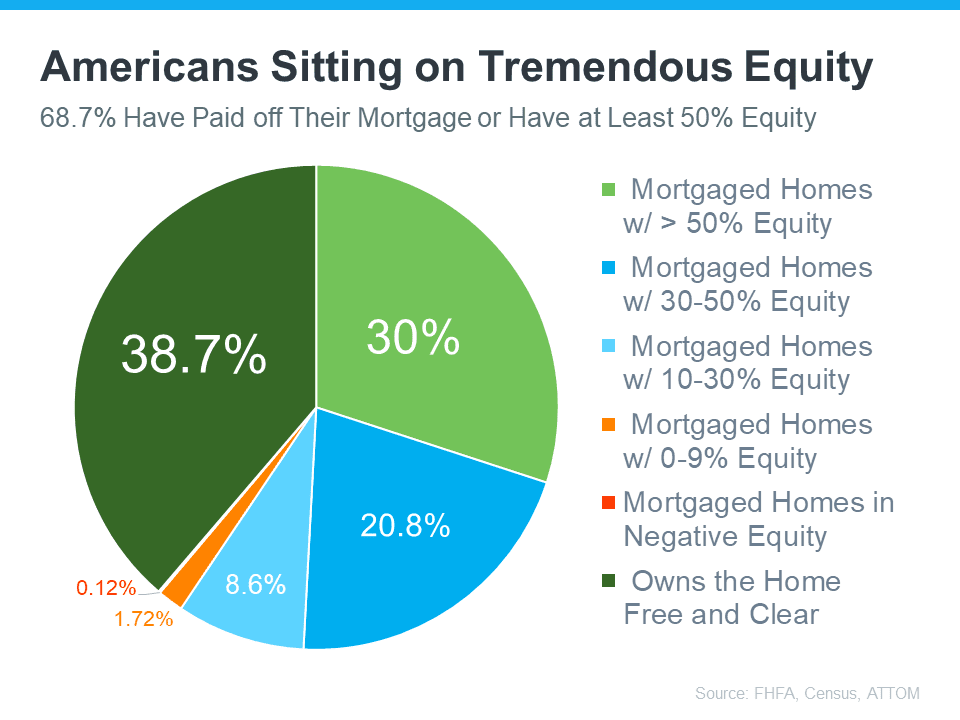 This means that nearly 70% of homeowners presently hold a significant amount of equity.
How Equity Alleviates Affordability Concerns
In the face of today's affordability challenges, your equity can play a pivotal role when it comes time to move. Following the sale of your current residence, you can leverage the equity you've built to facilitate the purchase of your next home. Here's how:
Become an all-cash buyer: If you've resided in your current home for an extended period, your equity may be substantial enough to enable you to acquire a new property without requiring a loan. In such a scenario, you can bypass the complexities of borrowing money or fretting about fluctuating mortgage rates. The National Association of Realtors (NAR) states:
"These all-cash home buyers are happily avoiding the higher mortgage interest rates . . ."
Increase your down payment: Your equity can be directed towards a more sizable down payment on your next home. It might even be sufficient to enable you to put down a larger sum, reducing the amount you need to borrow and mitigating the impact of today's interest rates. Experian explains:
"Increasing your down payment lowers your principal loan amount and, consequently, your loan-to-value ratio, which could lead to a lower interest rate offer from your lender."
Bottom Line
When contemplating a move, the equity you've accrued can wield significant influence, especially in today's market. To ascertain the extent of your equity in your current property and explore how to leverage it for your next home, let's connect.